Look to the Law Office of Deana Balahtsis for Sound Divorce Counsel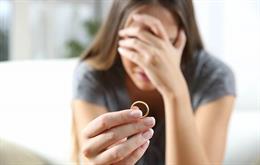 When a marriage comes to an end, spouses are faced with many complex decisions on matters of family law which can affect their lives for decades to come. With so much on the line, feelings of anger and frustration are often brought to the surface, complicating the process of dispute resolution. Couples who are able to work together can resolve issues outside of the courtroom through methods such as mediation and arbitration. However, when partners simply cannot agree, litigation may be the only way forward.
Whether you are anticipating a contested or uncontested divorce, the Law Office of Deana Balahtsis can help you through each step of the legal process. From over 20 years of experience, we understand that every family will have a different story and our firm strives to help spouses resolve disputes outside of the courtroom. However, if litigation becomes necessary, our Manhattan divorce lawyer can work tirelessly to protect your interests.
Look to the Law Office of Deana Balahtsis for Sound Divorce Counsel
Division of property
Spousal support
Options for Divorcing Spouses in New York
When you have made the decision to pursue a divorce with our lawyers in NYC, the first step is to understand the legal options available to you and your family.
Until recently, New York did not allow "no-fault" divorces. Prior to 2010, in order to dissolve a marriage, spouses must:
Have been officially separated for a period of time,
Or have been shown to have committed misconduct.
While spouses still maintain this option, couples now also have the ability to pursue a no-fault divorce. Here, a divorce may be granted if one or both spouses state that their relationship has become "irretrievably" broken.
The Methods of Divorce Include:
Uncontested Divorce: A couple is given the opportunity to negotiate each term of a divorce on their own or through services such as mediation or arbitration. This method typically has the benefit of saving spouses time, money, and emotional headache. However, for an uncontested divorce to be a viable option, both spouses must be able to work together to reach agreements. our uncontested divorce attorneys in NYC have the knowledge to be able to help! 
Contested Divorce: A judge will not grant a divorce before all terms have been decided. When a divorce must proceed but agreements cannot be reached, couples can resolve disputes before a judge. Courtroom battles can take a heavy toll on families and couples should consider the full ramifications of this option before pursuing litigation. Our contested divorce attorneys in NYC understand the nuances of divorce!
New York Residency Requirement
New York also has a residency requirement stating that one or both spouses must have lived in the State for a certain amount of time before becoming eligible for divorce. The specific amount of time can vary based on factors such as if spouses were married in New York or another state.
In order to meet the New York resident requirements for a divorce, you must fit one of these categories:
Either you or your spouse was living in New York for at least one continuous year before the divorce was initiated, and your marriage took place in New York, or both of you lived in New York during your marriage,or the grounds for the divorce occurred in New York.
At least one of you must have been living in New York for at least two continuous years prior to the beginning of the divorce proceedings.
Both you and your spouse are New York residents at the time of initiating the divorce, and the grounds for the divorce took place in New York.
Is there a waiting period before divorce in New York is finalized?
Many states do have a waiting period between the time the divorce is filed and the time the judge is able to issue a divorce decree. However, in New York, there is no formal waiting period.
Does New York offer legal separation?
Yes, a couple can file for legal separation instead of divorce in New York. Legal separation is similar to divorce in that the couple will need to work out matters such as custody, support, property division, etc. However, it's different than divorce because it does not legally terminate the marriage.
Does New York offer annulment?
Yes, a couple can get their marriage annulled in New York. While divorce legally ends a marriage, annulment legally states that the marriage never even existed. There are specific requirements a couple must meet in order to qualify for annulment. These include:
Under the age of 18 during the time of marriage
Mentally unable to give consent to the marriage
Physically unable to have sexual intercourse
Incurable mental illness for five years or more
Forced into the marriage
For more information about divorce in New York, don't hesitate to contact our firm.
Do Not Navigate a Divorce Alone!
Securing a seasoned attorney from our firm can make a substantial difference in your case. At the Law Office of Deana Balahtsis, we possess nearly two decades of legal experience helping families through complex divorces. Whether through negotiation, mediation, or litigation our New York City attorney can provide you with the compassionate legal advocacy you need to reach your goals!
Contact our firm and learn more about your legal options! All consultations are confidential. We speak English, Greek, Spanish, Italian, Albanian, and Portuguese!

What Our Clients Have To Say
"Deana has saved my daughter's life"
anonymous
"Deana will use every dollar honestly to fight for you and your child"
Andrea
"Deana has worked tirelessly for my family."
Alexis
"She is not just fighting for the win but truly for what's best for my son."
Michelle
"Has a level of clarity, fair judgment and human compassion that is a rarity."
Anonymous
"Deana is a champ in the courtroom!"
Chris
"Always responsive, supportive, and caring"
Anonymous
"The most talented, gifted, and effective divorce and family attorney you will ever meet!"
Anonymous
"Hiring Ms. Balahstsis to represent me in a complex case was hands down the best decision I could have made."
Sarah
"Worked tirelessly and passionately to have this process happen as quickly and least painful as possible."
Anonymous
"#1 Professional Custody and Divorce Lawyer"
Sofia Feldman
"Quite possibly saved my kids lives"
Joe
"I recommend her to ALL my friends"
Michelle
"She is a shark in the courtroom and fights hard for her clients."
Maura
"She will be your calm in the midst of your storm!"
Nicole