Looking to Grow Your Family? Call us at (212) 588-1002.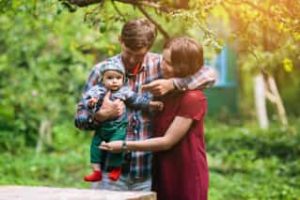 Our New York City adoption lawyers regularly guide prospective parents through various adoption proceedings. We can simplify the intricate family law aspects of an adoption for our clients in the areas of paperwork, screening requirements, home study resources, negotiating contact agreements, and other relevant procedures as required by state and federal guidelines. For developing areas such as surrogacy, we can facilitate legal parentage and ensure compliance.
Types of adoptions that we can provide support for include:
Private adoption
Foster care adoption
Stepparent adoption
Agency adoption
New York Adoption Requirements
In New York, any adult may adopt. There are no restrictions on same-sex adoptions or adoptions by single parents. New York does have a residency requirement that specifies that an applicant must have lived in the state for three months prior to adopting.
Call our New York adoption attorneys at (212) 588-1002 if you are interested in adoption. We are ready to use our 20+ years of experience to help you! We are fluent in Greek, English, Spanish, Italian, Albanian, and Portuguese!